Paragliding Holidays: Fly-Guide and thermal coaching
Fly-Guide paragliding holidays and coaching how it should be. Verbier-Summits is an English-speaking paragliding school located in the heart of the Swiss Alps and we specialise in all types of paragliding holidays and courses. This is not just guiding but also coaching!
Learn how to fly in the mountains with our guides
Our fly-guide holidays are aimed at qualified pilots who are looking to fly in the Alps under supervision, increase confidence as well as improve general flying skills whilst learning more about flying in the mountains and not having to think about trivial things such as how to get back to launch. We understand that the mountains can be a very daunting place to fly and so we aim to keep you safe, make sure you get the most out of your flying and eliminate any stress form your holiday.
Paraglide alongside our coaches
There are many types and levels of fly-guiding, all of which are suitable depending on what you are looking for. What we do however, or rather what we do NOT do, is just give you a weather briefing and tell you when and where not to fly. Our guiding service is extremely thorough and we have guides who will actually fly with you on every flight, constantly supervising and coaching you by radio.
Verbier-Summits fly-guide holidays
The main goals of our fly-guiding service are to:
Enable you to get the most out of your paragliding holiday and have fun in a relaxed atmosphere.
Keep you safe by knowing the local area and weather and by flying with you.
Take away any stress and increase your flying confidence.
Make sure that you don't have to worry about any logistics or trivial things such as retrieves!
Coach you and improve your flying skills.
Our guides always fly with you and help you get the most out of your flight with radio contact.
Brief and de-brief you so that you learn as much as you can about flying in the mountains.
Guided paragliding holiday summary
Objective
A stress-free paragliding holiday where we hope you will leave feeling that you are a better pilot and understand mountain flying more. Fly with a cheerful and experienced team of guides and instructors who are waiting to share their skills and knowledge with you.
Duration
6 nights with 5 days flying.
Price
1,190 CHF
Included: All guiding and coaching, 6 nights accommodation with breakfast, all retrieves including cable car passes.
590CHF for non-flying guests.
Dates
Every week of the summer from the end of May to the end of September.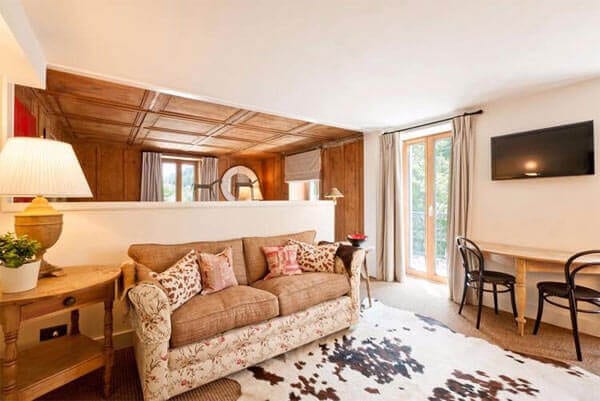 We offer paragliding holiday packages staying in our comfortable and homely chalets and apartments
Verbier was listed in the Top 25 Flying sites of the World.