Paragliding Cross Country Clinic
You can get to cloud-base, but then what? This is a very common problem that we see with pilots who come to train with us. That is why this cross country (XC) paragliding course is designed to teach you the basic and necessary skills to fly XC. As well as fine-tuning any thermalling skills and coaching you on more advanced thermalling techniques we will also cover some of the following:
Understanding the weather and how to predict a good XC day.
Good decision making. This is the key in successful XC flights.
Linking thermals.
Reading the sky and reading the ground….and when to do which.
Speeds to Fly – Flying with maximum efficiency.
Keeping safe in the mountains – Really understanding leeside thermals and not ending up in one.
How to fly in turbulent air.
Landing-out techniques. (too many people want to fly XC but are not competent at landing anywhere).
Paragliding XC Clinic summary
Objective
For pilots who can thermal and want to start flying further.
Duration
Prices
COURSE: 990CHF
Included: All tuition and third party insurance.
COURSE WITH ACCOMMODATION: 1,390CHF
Included: All tuition, 6 nights accommodation with breakfast, all transport by van or cable car.
All students are required to have their own personal accident insurance prior to starting the course.
Dates
Every week from the end of May to the end of September. Courses start every Monday. Arrival days are every Sunday when booked with accommodation.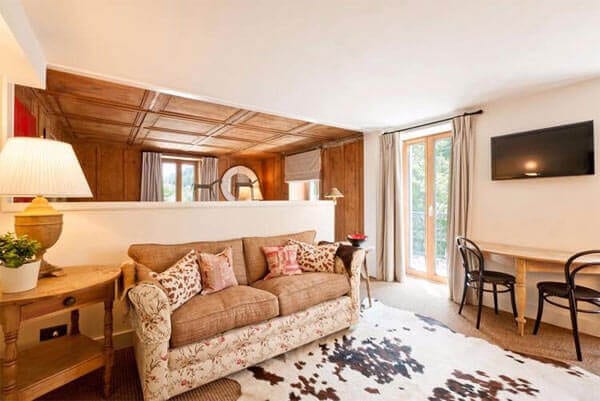 We offer packages with accommodation in our comfortable and homely chalets and apartments
Verbier was listed in the Top 25 Flying sites of the World.