We have put together a complilation of  pictures from our Paragliding Holidays  in Verbier this season  for you to enjoy.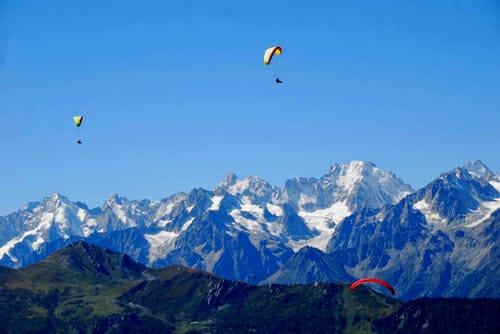 With it's unique micro climate, Verbier really is the perfect place to learn to paraglide. We have two perfect training hills, a ridge that reliably works for ridge soaring and two top landing locations. Beginners can start with small hops and rapidly progress to longer flights. Our top to bottom … Continue reading…
Thanks Joe for this awesome little video. You guys were a lot of fun and we had a great week with you. Check out Joe's video learning to paraglide: Thanks to Joe Crabtree for the video and his wonderful music.